April brings many things and here it's a fun colored quilt for you to make. April Quilt Pattern has a finished size of 46" x 46" and is shown is yellow, blue and white, but any colors will work perfect.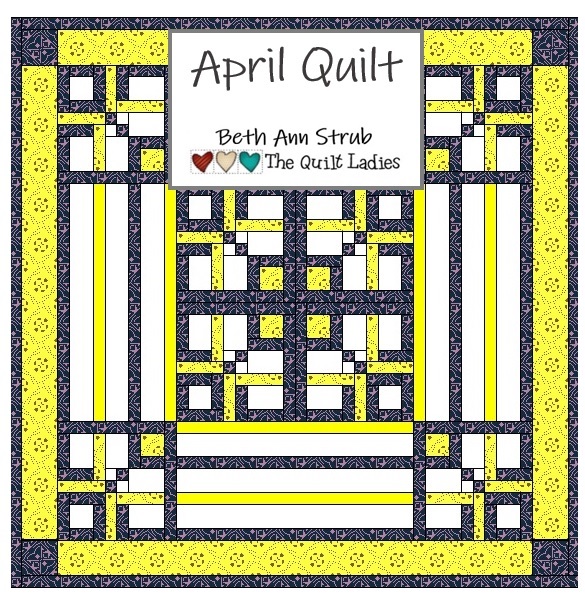 Complete how-to piece and a quilt binding sections. Downloads to you in moments, print out on twelve sheets of 8.5" x 11" To you in Moments as PDF Download See all the Monthly quilts HERE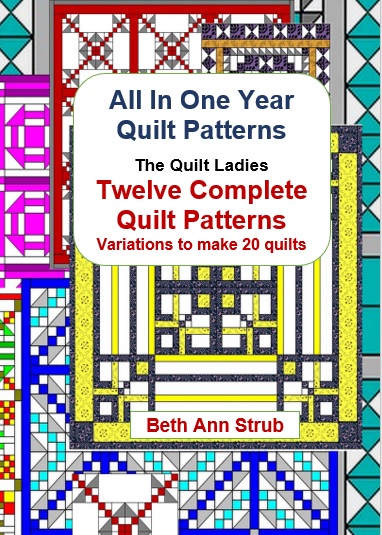 All my Monthly Quilt Patterns are featured in Print and eBooks
At NO additional cost to you

, this post contains affiliate links. I receive a few cents if you
click to my links and purchase. It helps with my fabric obsession.
Beth Ann
Thank you for stopping.