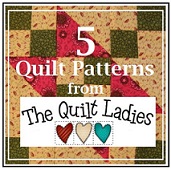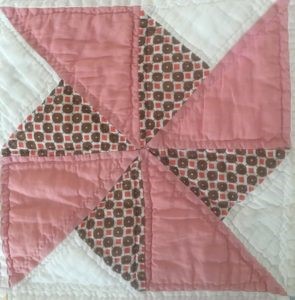 This is MY Quilt HERE and the quilt block pattern for you to make. I am so happy to have this quilt, it helped start The Quilt Ladies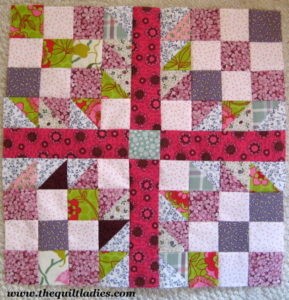 Here, I think it's the color and the movement this quilt block has that all like. It's finished size is eighteen inches by eighteen inches, using cut 2 1/2" squares.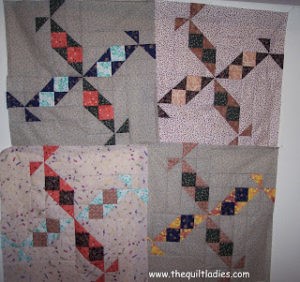 This is Husband's quilt, the fold up and add to his sleeping bag quilt.
The quilt block pattern is here for you.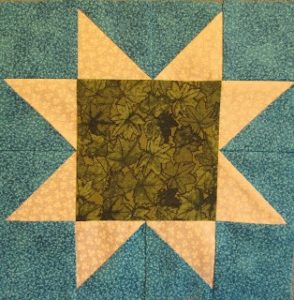 This quilt block star quilt pattern has a life of it's own. It's all over Pinterest, all over other's sites as a link to get you to their quilt sites (not paid for OR asked for) and it's been viewed here over 26000 times. Have to say, it's liked !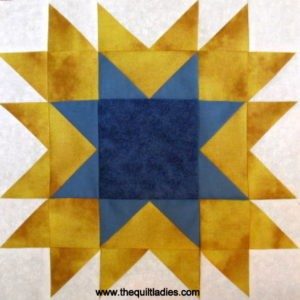 My Shadow Star quilt block pattern I have shared this recently and it's always a hit !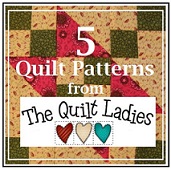 My: To Use a Quilt or Not to Use a quilt
Meet Beth Ann: A Quilter and an Author who decided to self-publish her quilt books and quilt patterns,
SEE her BOOKS on Amazon and PDF download quilt patterns on Etsy
No additional cost to you, this post contains affiliate links. I receive a few cents if you click to my links and purchase. It helps with my fabric obsession. Beth Ann, Thank you for stopping